When you need a replacement part for your Chevrolet in a hurry, your Reliable Chevrolet dealer of Albuquerque, NM, has everything you could ever imagine and more. We have exclusive access to the factory parts catalog which breaks down every element of your automobile into fractional components. These OEM (Original Equipment Manufacturer) Chevy auto parts are built to endure the diverse road conditions and loads that you encounter on a day-to-day basis. The quality of these parts ensures the long-term functionality and resale value of your Chevrolet. Whether you need a new headlight, factory lubricants or drivetrain parts, we have all the parts and accessories you need for your Chevy at your fingertips.
WHAT ARE THE BENEFITS OF OEM PARTS VS AFTERMARKET PARTS?
HIGHER QUALITY COMPONENTS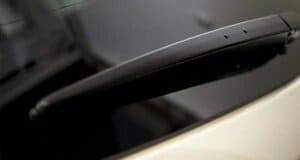 Comparing the quality of OEM parts and their aftermarket counterparts leads to some logical deductions. Chevrolet has the strongest incentive to manufacture parts under stringent quality controls to protect the branding and image of their name. They have the resources to contract with the best automotive parts manufacturers who can face stiff financial penalties if an unacceptable failure rate is demonstrated. Chevrolet has the incentive to strengthen their parts and demonstrate the reliability of their brand by producing parts that are more durable than competitors.
The visual comparison of many aftermarket parts to the OEM parts we sell speaks for itself. These aftermarket parts are often sold wholesale for pennies on the dollar to keep low-volume general repair shops up and running. They make huge markups on these inferior products to merely patch up vehicles and send them out the door. The cheap tinny metals and bad castings speak volumes to the crude manufacturing processes. Chevy OEM parts are made of the highest-grade ABS plastics, durable rubbers that remain pliable at all temperatures, and specially formulated alloy metals that are transformed at a molecular level when forged under pressure.
A STRONG FIT FOR YOUR VEHICLE
When you shop from our exclusive factory parts catalog, we can guarantee the perfect fit every time. Our computer technicians at the parts counter are able to pull up the specific diagrams that match your VIN number. The exact same parts that are in your Chevy are available from the factory at special order. There are often numerous small parts that need to be replaced at the same time as any major part.
Installing aftermarket parts is always like doing 50% of the job, no matter how high quality the aftermarket part may be, because they rarely include the other wear materials. OEM parts are always the safest choice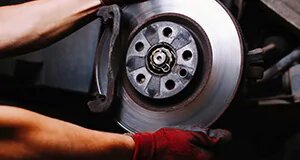 Hours
Monday

8:00 am - 7:00 pm

Tuesday

8:00 am - 7:00 pm

Wednesday

8:00 am - 7:00 pm

Thursday

8:00 am - 7:00 pm

Friday

8:00 am - 7:00 pm

Saturday

8:00 am - 7:00 pm

Sunday

11:00 am - 5:00 pm