Learn the Advantages of Electric Driving with Bolt EV Academy
The advantages of driving an electric car have led to increased production and purchase of these vehicles. With the help of Chevrolet's Bolt EV Academy, you can become fully informed on the benefits electric cars, like the Bolt EV, offer. Below are a few advantages.
Better Driving Experience


Three main advantages support electric cars' driving experience. One benefit is the instant torque derived from the electric motor, providing responsive acceleration. Electric vehicles also have a regenerative braking system, meaning as you let go of the accelerator, the braking system takes charge, leading to more energy efficiency. The last advantage is the better weight allocation of batteries and components, giving it a low center of gravity, improved handling and safety.
Lower Ownership ...
Tips for Keeping Your Car Dependable
It's much cheaper to prevent auto repair problems than it is to deal with them. As such, you'll want to take proactive measures to keep your car in great shape. Here are a few things you should not overlook.
Oil Changes Regularly
Having regular oil changes is the most critical thing you can do to extend the life of your vehicle. Oil provides better lubrication for your engine when it is fresh and clean. However, there is another benefit to regular oil changes, and that is being able to identify other problems.
During an oil change, our mechanics carefully inspect other components such as your:
Chassis
Belts and Hoses
Fluid levels
Suspension system
Undercarriage
Regular Inspections
Routine oil changes are no substitute for regular vehicle inspections. That's because vehicle inspections...
Gathering of Nations Pow Wow
The Gathering of Nations (GON) is a highly anticipated event that brings together the Native American community and others for a time of celebration and comradery. As many of you know, the 37th annual Gathering of Nations event that was scheduled for April 2020 has been canceled due to the ongoing pandemic. The event will return on April 22-24, 2021 on the Pow Wow Grounds at Expo New Mexico's Tingley Coliseum.

For now, we hope that the embedded video featuring footage from last year's event will bring you some joy and foster a sense of excitement for next year's celebration.

GON is the largest Pow Wow event in North America with thousands of attendees, hundreds of vendors at the Traders' Market, and tons of activities and shows that the entire family can enjoy. The event's singing an...
5 Things to Do While Covid-19 Social Distancing
The COVID-19 outbreak has been one of the most significant events in a long time. One amazing feat that people have accomplished since the onset of the outbreak has been the ability to isolate themselves through a practice of social distancing. While all people know that there are benefits that come with social distancing, it can also lead to boredom and loneliness. There are five things that you can do while social distancing that can help with this.
Be Informed But Avoid the News
During the coronavirus outbreak, it is important that you are informed about what is going on in the world. However, the amount of news coverage can quickly consume you and make someone paranoid. To ensure this doesn't happen to you, you should avoid spending all of your time on social media, watching the news, a...
How do I manage and schedule my service visits with the myChevrolet App?
One of the great things about recent technological advances in the automotive industry is the convenience that it brings us. We can use our phones and tablets to do all kinds of everyday tasks. If you're the owner of a Chevrolet, then you know how important it is to take care of your vehicle. This can be done with routine maintenance and service appointments.
If you're always on the go and busy, then it might be hard for you to keep up with making these appointments. The myChevrolet App is designed to make this process easier for you. You can schedule and manage your appointments right from your smartphone or tablet. You can even check in on your vehicle during an appointment to see if it's almost ready for pickup. You'll be provided updates regarding what is being done then.
Before you ...
Did You Know You Can Order Pizza With Your Chevy?

A Quick Solution

Have you ever been stuck in traffic on your commute from work? Maybe you've gotten halfway home and realized you forgot to stop and pick up dinner. Perhaps you are en route, and your spouse calls to say that you have no power or that dinner burned. You need to find a solution quickly. Did you know that it is now possible to order a pizza from the comfort of your Chevy without using your phone?
Select Chevrolet models have a feature called Chevrolet Marketplace that is accessible through the vehicle's touchscreen infotainment system. Chevrolet recently partnered with Domino's Pizza to add the convenience of ordering pizza to the Marketplace app. To use Marketplace to order pizza, drivers need to have a Pizza Profile set up with Domino's Pizza. The Pizza Profile is free to st...

Chevy Models: What are Millennial Faves?
The Millennial Generation Defined
If you were born between 1981 and 1996, you're officially a member of the most tech-savvy, environmentally aware, and socially conscious groups to ever live, a generation that debates its issues in the wild public forum of the internet for all the world to see. Some Millennials have only been driving for a few years, while others have been driving for a couple of decades. It's natural that your time on the road might determine the kind of Chevrolet models that you enjoy. Younger Millennials are prone to flashier sports-oriented vehicles with lots of horsepower and driving modes, while older Millennials might prefer a 7-seat SUV that lets them feel like the king of the road when they take their families on vacation.
The Malibu And Impala
A report by Insurif...

How Does myChevrolet Safety Feature Help Keep you Safe?
Safety is perhaps the most important aspect of driving, and Chevrolet has made it much easier for owners to feel safe. Using the most advanced technology available, the automaker has provided Chevrolet owners with essential safety tools and resources through the myChevrolet app. The safety features that have been developed for the app are exceptionally user-friendly and very efficient.
So, what are some of the safety features and how do they help to keep you safe?
OnStar Remote Link
OnStar Remote Link was added to the myChevrolet app in 2016 to provide Chevrolet owners more convenience with a one-stop-app. You're able to manage all aspects of your safety while on the road much more effectively. According to Chevrolet, in 2015, there were more than 50 million Chevrolet owners who used the O...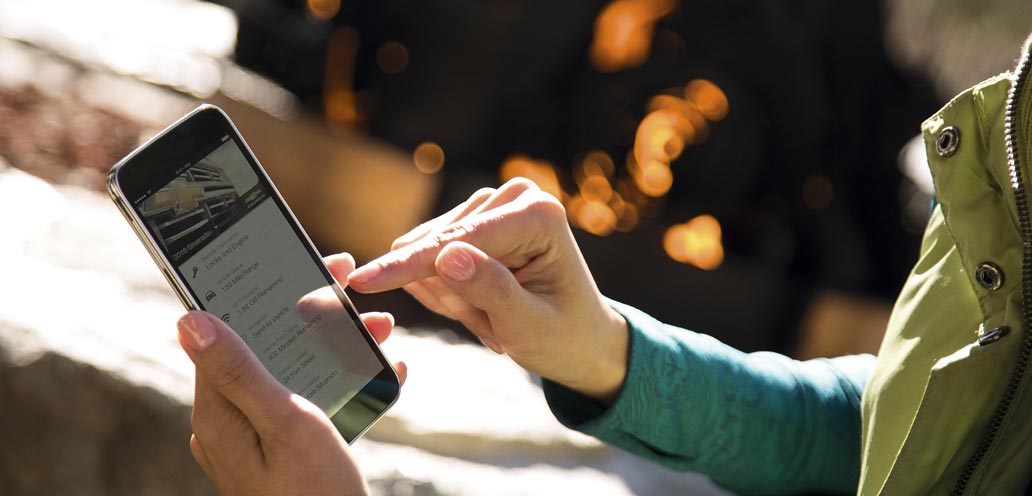 Why Spring is the Best Season to Change Your Air Filter
When you envision doing some spring cleaning, you probably imagine getting all the dust and clutter out of your house. But the same logic can apply to your car, too. Since you're probably already thinking of the spring car maintenance that needs to be done (checking the fluids, rotating the tires, testing the battery, etc.), why not give your vehicle a complete evaluation? One thing that you might not have considered before is getting the car's air filter cleaned. This task is important, and it can even save you money on fuel and car repairs! So what is this component, and why should you add it to your car's spring cleaning checklist?
Get Better Fuel Economy
The air filter is the part that brings clean air into your vehicle's cabin and the engine. If it gets clogged or dirty, neither pla...

Reliable Chevy of New Mexico Wins DealerRater Dealer of The Year Award
Getting the DealerRater Dealer of the Year Award comes with loads of prestige. Not many dealerships win this award. Only the best have won, and you have to stay at the top of your game to even be considered. Always when the customer steps through the doors, you have to reflect value back to the customers and show them that you remain one of the best choices in the business. This is why we're very proud to say that Reliable Chevrolet has earned this prestigious honor. A select number of dealerships get this reward every year, but they remain among an elite class of dealerships that understand how this works.
What Do You Need to Qualify?
You have a few things that you need to qualify for this award, and you must remain at the top of your game to qualify. Some of the things needed include:

PB&J Christmas Tree Program Is Back at Reliable Chevy
Giving the magic of Christmas to children in need is a wonderful feeling, and we're excited to spread the holiday spirit again this year through the PB&J Christmas Tree Program. We've taken part in the program for several years, and once again have a tree with "Angels" up at our dealership. Each Angel has gift requests to Santa from a child in need, ranging from newborns to 17 year olds.
It's heartbreaking to think about families who don't have the resources to purchase gifts because they're already struggling to pay for bills and everyday necessities. During the holiday season, it's even more upsetting, and we're grateful for the opportunity to make a difference through our relationship with PB&J.
Our team is busy collecting gifts, which will be dropped off at PB&J, where parents particip...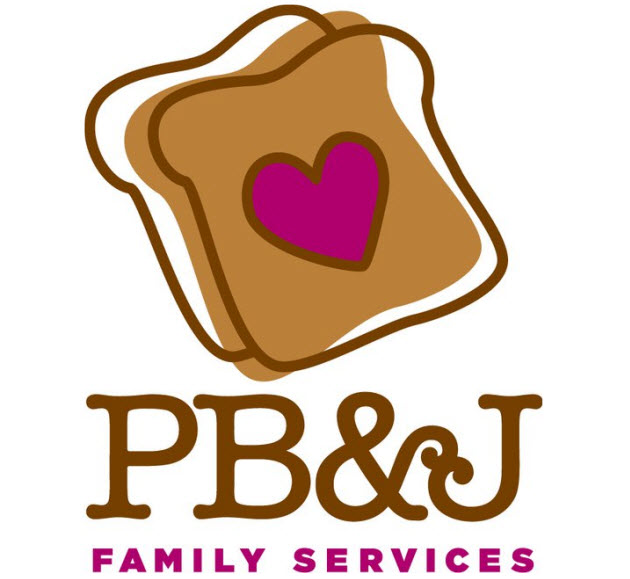 How to Keep your Car Hack-Free
More vehicles are getting hacked due to the increasing amount of tech tools and gadgets that are now integrated into the newest models of vehicles. As the owner of a car, it's important to keep your car hack-free to ensure that it's protected when it's parked outside or while you're on the go. Here are a few of the top steps to take to secure your vehicle from hackers.
How Can I Protect my Wi-Fi Password?
More people are purchasing cars that have Wi-Fi hotspots, which make it easy to stay connected to the Internet while spending time in the cabin. Unfortunately, Wi-Fi hotspots that are present can cause the vehicle to become more vulnerable to getting hacked with the technology that is available. Make it a point to secure your password and avoid storing it in the glove compartment or cent...