Albuquerque Chevrolet Dealer Researches the New Volt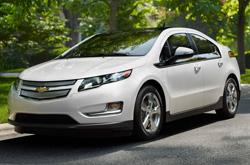 Buying a car takes patience, research and a little help along the way! That's why Reliable Chevrolet provides a review of the 2013 Volt. As the top-rated Chevrolet dealership in Albuquerque it is our mission to provide our customers with Chevrolet reviews drafted by the finest Chevrolet writers in the world. All of the things you need to know about the Chevrolet Volt are right here in this article. Each passage is crammed with practical info and Volt details. As always, Reliable Chevrolet is available seven days a week to answer any questions you might have. Don't hesitate to call and speak with a representative.
View a Walk-around Video of the 2013 Chevrolet Volt
Chevrolet Volt Comparisons & Quick Specs
Comparing the 2013 Chevrolet Volt alongside against vehicles like the 2013 Hyundai Sonata Hybrid, Nissan Leaf, Ford Focus Electric and the Toyota Prius, and you will discover that the 2013 Volt wins over the competition in quite a few areas. Catch a glimpse of our bullets to see why!
2013 Chevrolet Volt MSRP: $39,145
2013 Chevrolet Volt MPG: 24 city / 36 highway
2013 Chevrolet Volt Body Style(s): Compact Sedan
2013 Chevrolet Volt Seats: 4 passengers
2013 Chevrolet Volt Cargo Space: 10.6 cubic feet
2013 Chevrolet Volt 0-60 MPH in 8.53 seconds
2013 Chevrolet Volt Colors: Black, Summit White, Viridian Joule, etc...
Trims & Features on the New 2013 Chevrolet Volt
2013 Volt Safety Features & Chevrolet Warranty
Service Information for Albuquerque Chevrolet Buyers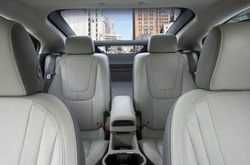 Our Chevrolet dealership in Albuquerque is planted near numerous adjacent cities! So, you're a short drive away from acquiring trustworthy OEM parts and work from Chevrolet technicians! We also protect you with a year warranty on repairs! Even the quality Chevrolets in Albuquerque can take a pummeling, so turn to the Chevrolet service and autp repair specialists in Albuquerque at Reliable Chevrolet. We handle more elaborate, laborious jobs like electronics repair, as well as simple undertakings such as quick oil and filter changes, brake pad replacement and a diverse set of other services. Reliable Chevrolet's got you covered for valuable Chevrolet repair and factory-scheduled service in Albuquerque. Click at bottom to find and print wallet-friendly coupons with outstanding savings!