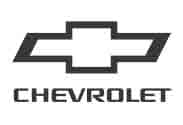 Reliable Chevy, Albuquerque, New Mexico's BIG Chevrolet dealer, is home to one of the best selections of new Chevy cars, trucks and SUVs. For years we've served Chevrolet buyers in Albuquerque, Santa Fe, Rio Rancho and Gallup. We also work with shoppers looking for a Chevy in El Paso and encourage shoppers from Las Cruces to make the trip! No matter if it's a new or used, we'll find the car that's right for you. In addition to our sales departments, Reliable Chevrolet has a fully staffed auto repair and maintenance service center featuring highly trained and certified Chevrolet technicians.
You'll find that at Reliable Chevrolet, our dedicated staff of sales professionals will do their best to assist you in finding the vehicle that fits your needs. You'll enjoy a stress- and hassle-free shopping experience while browsing our incredible collection of new, used and certified pre-owned Chevy cars, trucks and SUVs. Visit us today to find popular models like the eco-friendly Chevy Cruze, the sporty Chevy Camaro, the top-selling Chevy Silverado and much more.
Are you on the lookout for a used Chevy car, truck or SUV? Don't just go to any discount car lot; find affordable, quality vehicles at Reliable Chevy. Our manufacturer-trained technicians pre-inspect every used vehicle on our lot to ensure that they meet our high standards of quality and reliability. Visit us today to find a wide-ranging selection of low- mileage, 1-owner certified pre-owned Chevy cars, trucks and SUVs. We also have a huge inventory of affordable Albuquerque used cars for sale from manufacturers like Ford Nissan, Honda, Toyota, Chrysler, Hyundai and more!
If you're not sure what vehicle you want to purchase we can help! We are one of the few Chevy dealers in Albuquerque, NM that offer onsite Chevy reviews and research materials. These reviews feature extremely helpful information that will help you find the vehicle details, specifications and information you've been searching for. While other Albuquerque Chevy dealers may offer you a few specs and highlights on their lineup, we give you the complete picture with full Chevy reviews and other research materials - no games, no hassles - just great information.
We want to work hard to gain your business; visit us today for your next new or used Chevy or service appointment. We are proud to serve Santa Fe, Las Cruces, El Paso, Rio Rancho, Gallup and the entire Albuquerque area. From new and used Chevrolet sales to parts, service and repairs, Reliable Chevrolet is your location for an affordable and satisfying purchasing experience. We are open seven days a week to better serve you and your family; we look forward to seeing you soon!