Albuquerque Chevrolet Dealer Reviews the 2013 Avalanche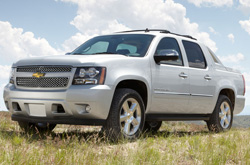 Thanks for choosing Reliable Chevrolet as your resource for 2013 Chevrolet Avalanche reviews. Stop worring about your next Chevrolet purchase; look to the chief Avalanche franchise in Albuquerque for well researched reviews authored by automotive enthusiasts. Every passage comes brimming with helpful facts, specs and research - just what you need to make knowledgeable decisions on your next Chevrolet Avalanche purchase. Is the Avalanche right for you? Find out below!
Take a Look inside the Chevrolet Avalanche
Is the Chevrolet Right for You?
When considering the 2013 Chevrolet Avalanche against the 2013 Nissan Titan, Cadillac Escalade EXT and the Ford F-150, and you can notice that the Avalanche outperforms those autos in loads parts. Check out the hightlights below.
2013 Chevrolet Avalanche MSRP: $35,980
2013 Chevrolet Avalanche MPG: 15 city / 21 highway
2013 Chevrolet Avalanche Body Style(s): SUV
2013 Chevrolet Avalanche Seats: 5 passengers
2013 Chevrolet Avalanche Cargo Space: 45.5 cubic feet
2013 Chevrolet Avalanche Colors: Fairway, Blue Topaz, Silver Ice, etc...
2013 Chevrolet Avalanche 0-60 MPH in 6.9 seconds
2013 Chevrolet Avalanche Highlights, Features & Trims
Get Under the Hood: Engine & Powertrain Specs for the 2013 Avalanche
Warranty & Safety Information for Albuquerque Avalanche Owners
About Reliable Chevrolet's Service & Auto Repair Facility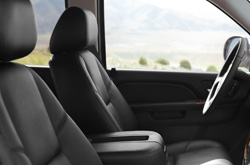 Chevrolet Avalanche owners won't get the same fantastic factory-trained Chevrolet mechanics and accredited Chevrolet parts at a independent service company. But at our Albuquerque dealership you'll have access to this any day of the week, along with the bliss that comes with having a free service warranty. Keep your Avalanche running its best; have it serviced by Reliable Chevrolet's friendly car repair specialists. We can work on nearly any job - from battery or brake pad mends to snappy oil and filter changes; we also handle the tough stuff, including Chevrolet engine repairs and more. And, you can expect bargain service at our Chevrolet auto repair center in Albuquerque. The link below is your key to savings! Click now and you'll be taken to to our coupon specials page!